Attractions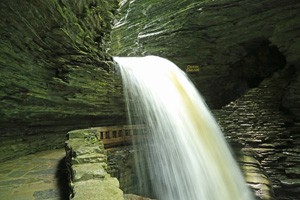 Watkins Glen State Park in downtown Watkins Glen
The Watkins Glen State Park and gorge has been a walking experience of cliffs and 19 waterfalls charging down a deep chasm, open to the public for generations. There are multiple hiking trails for every level.
Watkins Glen International road racing
For a tiny village, and for a few days, Watkins Glen is anything but tranquil, having been hosts to international automobile road racing since 1948, continuing the tradition with annual Vintage Grand Prix racing  taking to the streets. At the track there is NASCAR and the Indy Car Series, four miles from Watkins Glen. Race fans can even drive 3 laps around the WGI track. The requirements? $30.00 and a vehicle with four wheels!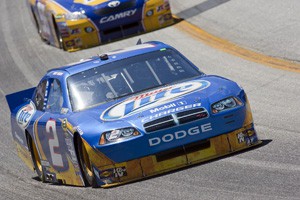 The International Motor Racing Research Center in Watkins Glen is a 5000 sq ft modern facility, houses a reading room, film room, exhibits, and world wide racing archives. Famous race drivers periodically hold talks. A donated vintage race car or two changes every few months and is on display in the Center's atrium lobby, such as a 1972 Indy Car Eagle, a 375 MM Ferrari or perhaps a 1929 35B Bugatti. A racing tradition at "The Glen"!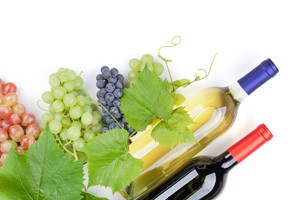 Wineries, Breweries, Distilleries  in Schuyler County
The fruit of the vine? Schuyler County's wineries along Seneca Lake offer reds and whites blended from the grapes from the beautiful vineyards that are prolific on the hillsides high above the shores of Seneca Lake. Taste the wines, enjoy the brews, enjoy the views.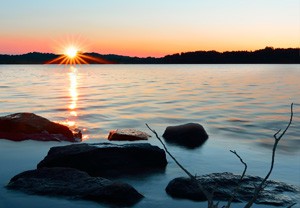 Seneca Lake boating, fishing, swimming, water skiing, or wake boarding
Seneca Lake is 38 miles long and up to three miles wide. Schuyler County has multiple boat ramps and marinas for the lake enthusiast! Don't have a boat?  Rentals are available for power, sail or boat and jet-skis. Take an afternoon sailing cruise on a world class bluewater cutter rigged yacht. Ask any of the lodging facility folks and they will put you in touch with water fun. Swim and picnic at Clute Park on the lake or the WG State Park's pool and picnic grounds.
Finger Lakes National Forest is the only National Forest in NYS, and only one of three in the Northeast, with 16,032 acres
The Finger Lakes National Forest is open to the public for hiking, camping, horseback riding, hunting, snowmobiling and cross country skiing.
Agri-tourism is taking off, firmly based in generations of rural living and farming
Skyland Farms Cafe shop and animal farmyard, and Sunset View Creamery offer family fun-on-the-farm up close. We have amazing weekly farmers markets in Watkins Glen and Montour Falls plus many roadside produce stands.
Farm Sanctuary in Watkins Glen is an eye-opening experience that works to end cruelty to farm animals and promotes compassionate living through rescue, education and advocacy. It is America's largest farm animal rescue and protection organization.  They conduct hourly tours of their 275 plus acre sanctuary May – October.
Nature at her best! Hand-pick peaches, apples, cherries and blueberries at local farms or just purchase them at the many roadside vegetable and fruit stands in the area.