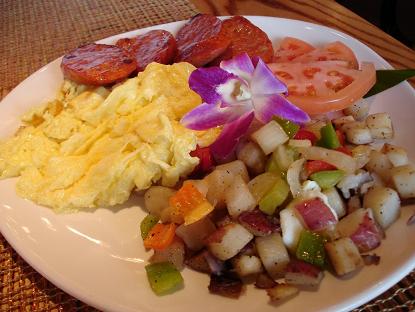 There is so much that is special at the Red House Country Inn.  Breakfast is extraordinary…secret recipe sausage patties, home made breads, and fresh eggs.
Celebration dinners and catered wedding parties are dazzling because your host is an award winning chef.
The inn is surrounded by flowers and is in the midst of the exquisite greenery of the Finger Lakes National Forest.